The Dominator FuturaTM is a cost effective steel sectional garage door designed for price sensitive situations such as investment properties.
The deep horizontal ribs provide strength and rigidity across wider widths and the option of a woodgrain texture or smooth finish allows the Futura to complement most styles of architecture.
The Futura is a good all-round garage door choice for low-to-mid priced homes and is suitable for both one and two car-width garages.
This door style can also be fully insulated to help regulate the internal garage temperature and reduce sound transmission into and out of the garage.
Designed to be operated with an automatic garage door opener, we recommend Dominator Openers be fitted to a Dominator Futura Sectional Garage Door.
If windows are to be fitted to a Futura sectional door, they must only be glazed with Acrylic due to weight restrictions. (See Options Tab.)
Manufactured from 0.55 BMT, the Futura is a good door choice in over-height, (up to 4.0m high) openings.
SIZE RANGE
Available in Daylight Opening Sizes (DLO) from 1825mm to 3440mm in height and from 2400mm to 6600mm in width.
Additional sizes may be available, please discuss your requirements with your local Dominator Sales Person.
SMOOTH & QUIET
Dominator sectional garage doors will provide you with quiet, smooth operation.
Features include:
• Factory fitted, muntins and end styles ensure consistent panel tolerances for trouble free operation.
• Nylon wheels with ball bearings.
EASY OPERATION
Your Dominator sectional door will continue to be easy to open and close, with features such as:
• Ball bearing wheels with two-piece roll-formed track, allowing the door to run easily and smoothly during opening and closing. 
• Full sized hinges reduce stress loading for consistent operation.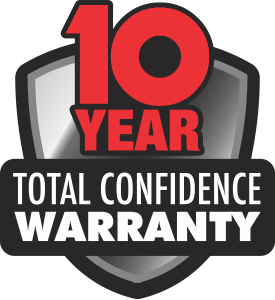 Insulation
Have you thought about insulating your new garage door?!
It's been another season of weather extremes and while we can't do much about the climate outside we can help make the space behind your new Dominator Insulated Garage Door and Opener much more comfortable.
YOU HAVE THE CHOICE
We know every home is different and every garage is used differently, we have created our Insulated Series to give you the choice should you wish to insulate your new Dominator Sectional Door.
GET THE USE OF YOUR GARAGE BACK
We've taken our most popular styles of sectional doors and added a sophisticated insulator used the world over. Silver-grey in colour, this unique product is EPS infused with graphite to further absorb infrared energy and reflect heat providing around 20% better insulating performance than standard EPS. A remarkable product matched to a premium brand.
At the same time your door becomes an excellent barrier to noise pollution. The acoustic qualities of our Insulated Series provide the perfect shield against noise entering and/or exiting your garage – great for busy roads or budding musicians!
All this is fancy stuff but the bottom line is our new Insulated Series garage doors will help regulate the temperature and noise in your garage so you can use it the way you want to. Yet another reason to talk to your nearest Dominator Dealer today about a door & opener package that perfectly fits your lifestyle.
A MORE DISTINGUISHED LOOK
The Mulflute backing that houses our precision-cut insulation is a carbon-grey finish that adds a distinguished look to the internal face of the door. Low maintenance yet replaceable.
All this with the same quality hardware, styles and finish on the front of the door that people around New Zealand have come to know and expect from the trusted brand of Dominator.
Profile
Horizontal Ribbed profile – 3x deep ribs & 2x fine 'pencil' ribs per panel.
Manufactured from 0.55 BMT COLORSTEEL® or ZINCALUME® steel.
This profile can be fully insulated with precision-cut graphite infused EPS – more details here.
Colours
The Futura sectional door is available in an extensive range of Pre-painted COLORSTEEL® or Powder Coated options.
This style is also available in ZINCALUME®.
The colours in this gallery are intended as a guide only. If colour selection is critical, please request a steel colour sample from your Dominator Sales Person. Powder coating is also an attractive option if your preferred colour is not shown. Please make contact with your Dominator dealer for advice and samples.
Finishes
• Woodgrain Texture
• Smooth Finish
Note: The process of roll forming sheet steel may cause irregularities in flat panel surfaces. Woodgrain texture improves the door aesthetics. Smooth finishes not recommended for larger sizes.
Windows
Note: Futura Window Options must be glazed with Acrylic due to weight restrictions.
Single Pressed Styles

Double Pressed Styles

Headroom
Doors are provided for standard headroom (350mm) situations, unless otherwise specified.
Rear torsion and Intermediate Low Headroom systems are available as optional extras. Please discuss Low Headroom requirements with your Dominator Sales Person.
Recommended Clearance Requirements:
• Standard Headroom – 320mm
• Standard Headroom with opener – 350mm
• Low Headroom with opener – 200mm (Opener Recommended)
• Sideroom – 140mm
• Backspace with opener – 3550mm (Door height up to 2300mm)
Weather Protection
The garage today is used to store many different valuable objects, and in some cases is converted into another room, so weather protection is an important feature of any garage door. The Dominator sectional door features:
• Pre-painted steel, to stand up to the harsh New Zealand climate.
• Bottom weatherseal which is soft and pliable, helping to stop leaves and rain coming in under the door.
• Mohair option available to reduce gaps between the door and the door jamb, to keep out the weather.
Durability
Your Dominator sectional door will continue to operate like new, with features such as:
• Springs designed to exceed the Aus/NZ Standard for garage doors – 20,000 cycles.
• Factory fitted, muntins and end styles ensure consistent panel tolerances for trouble free operation.
Warranty
It's important to have peace of mind when you make a purchase, that's why your Dominator sectional door comes with the following warranty:
5 years for steel door curtain & associated labour, 1 year for surface coating, locking mechanism & all other components & associated labour.
Industrial/Commercial use – 1 year for all components & labour.